R2-D2                                  or                                 C-3PO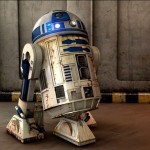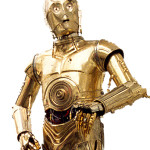 We predict you picked R2-D2.
Why?  A recent robotics study of industrial and service robots introduced us to the concept of  uncanny valley: a term coined by robotics professor Masahiro Mori in 1970.  We find robots unsettling when human elements are too pronounced.
Robots in the workplace
Our study found accelerated adoption of robots following the global recession.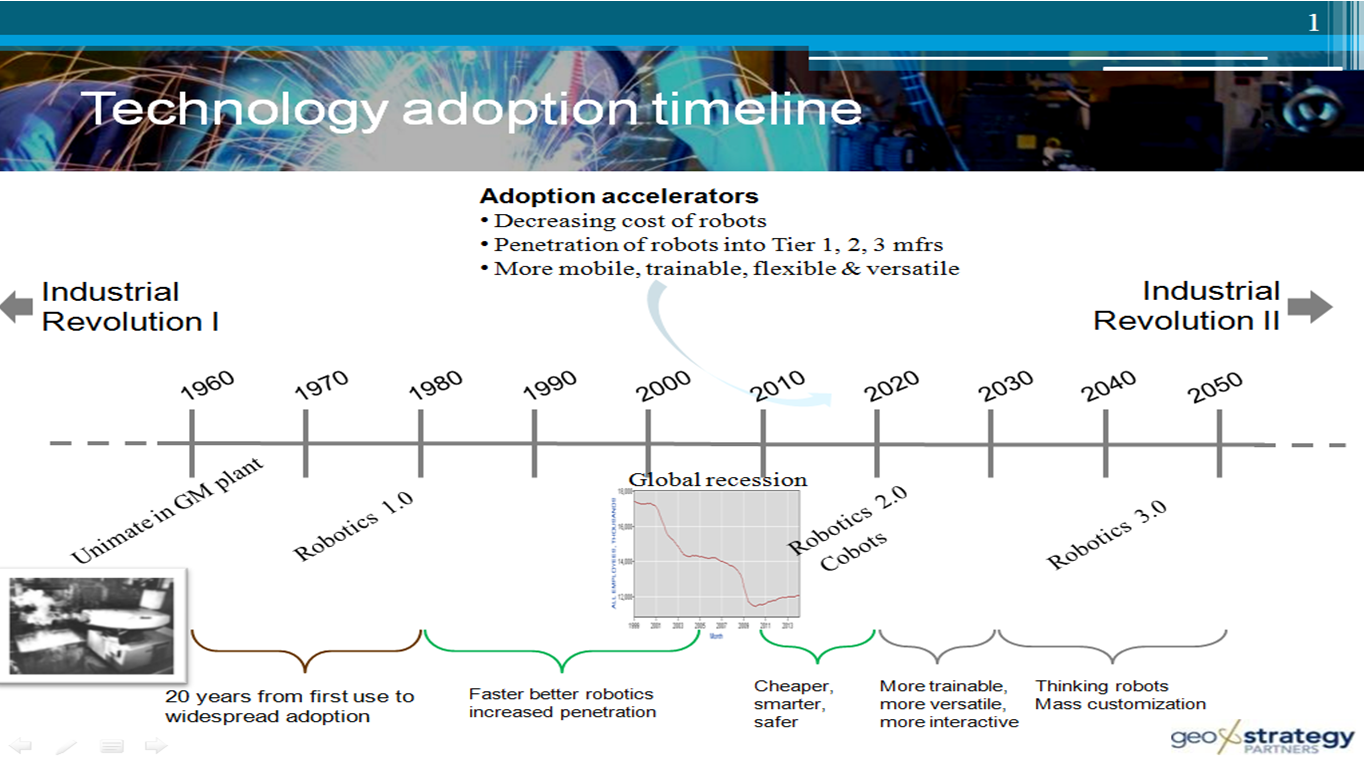 Even as total employment in manufacturing is rising, the density of robots is rising faster- indicating that employers are increasingly "hiring" robots (relying on automation and technology) to replace human workers- particularly for dull, dirty, dangerous work. The decreasing cost of robots and the rise of inherently safe robots means we can expect to see more robots in the workplace and in the home.
The big revolution is the new ISO standard for building inherently safe robots.  Traditionally, it was difficult for robots and humans to share a workspace because there was no legal framework that would allow us to do this.  With the new standard, it is now possible to deploy systems where you don't have to fence and where humans and robots collaborate.  For these new collaborative robots, the cost of the hardware will be significantly reduced because you don't need fences and auxiliary hardware to the same extent.  Because you can easily teach the robot to do different kinds of tasks, software costs will go down. I would say the cost will be probably 60% of what it was before. You will see a rapidly expanding market into areas where we couldn't use robots before because they were not considered cost-effective. - Robotics Program Chair at a polytechnical university
Since the total cost of installing and operating an industrial robot has historically been approximately 10 times the cost of the robot itself, the safer customizable/learning robots are significantly cheaper to install which is accelerating adoption which is in turn driving down the costs- creating an accelerating vortex of adoption.  Increased adoption is most dramatic in tier two and tier three manufacturing.  As adoption increases along with the versatility and sophistication of robots, we are approaching a brave new world which some are touting as the next industrial revolution.  While there is likely no singular tipping point, experts believe significant changes in the way we manufacture things will be felt over the next 5-20 years.
Rethink Robotics' "Baxter"  is an inherently safe device and doesn't look too human, even though he has eyes.  The eyes are there for us, by the way, not for Baxter: he uses sensors.  Baxter works alongside humans and is trained by demonstration, using context instead of coordinates to enable nontechnical personnel to create and modify his programming.  Unlike fixed robotics systems, Baxter can move from workspace to workspace and intelligently manage changing environments.
Service robots
The installed base of service robots is significantly smaller than industrial robots, but as a category, service robots are growing much faster.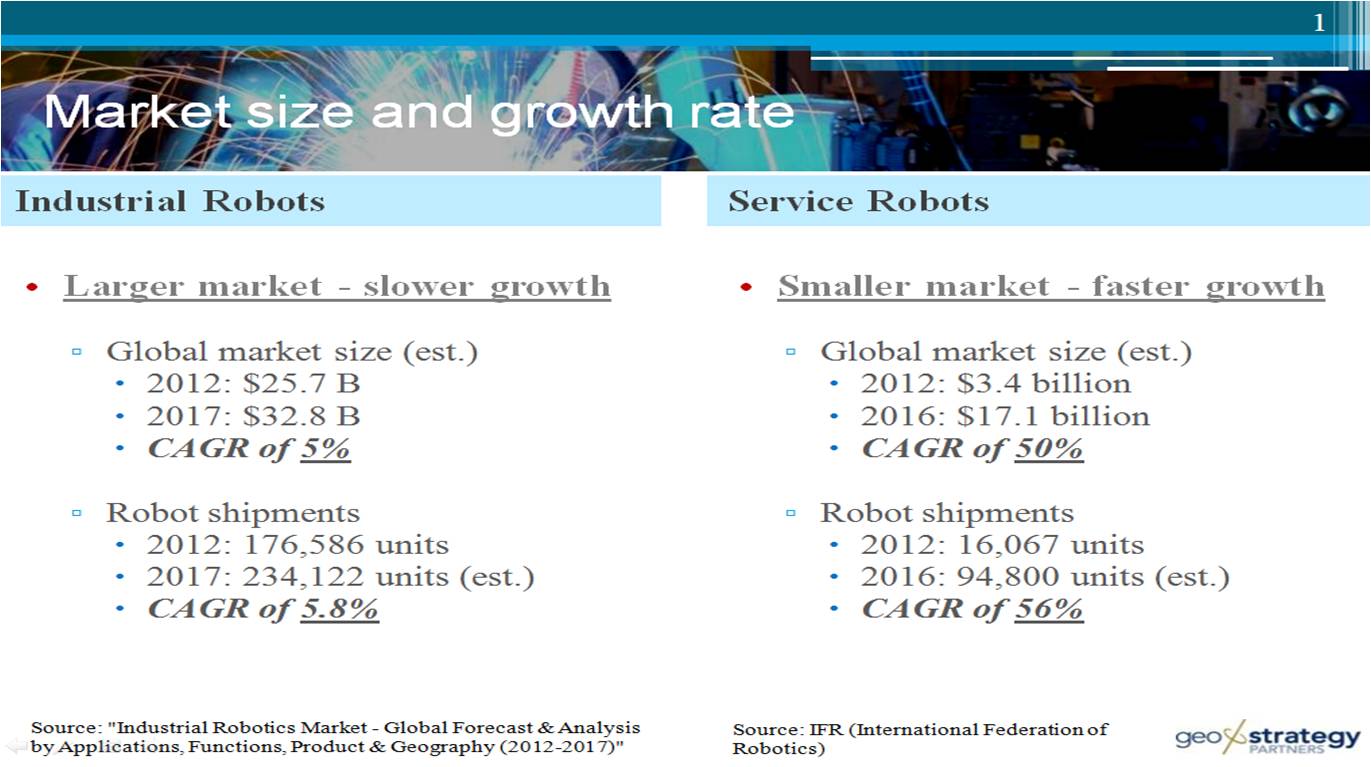 What is a  service robot?  The International Federation of Robotics defines a service robot as one that performs useful tasks for humans/equipment which excludes industrial automation applications. Typically, classification of a robot into industrial or service is done according to its intended application.
From workplace-friendly to family-friendly
Soon, robots will do more than vacuum your carpet, clean your pool, and cut your grass.  In late 2015, they will land smack in the middle of your family.  JIBO, brainchild of MIT roboticist Cynthia Breazeal, is a little male robot that deftly avoids the uncanny valley by looking more like a pixar character than a human being.
Watch how JIBO moves:
Get ready: Robotics 3.0 is right around the corner.
Nancy Musselwhite is Senior Consultant of Geo Strategy Partners, a  B2B/Industrial focused market research and Strategy consulting firm.