When authors Olaf Acker, Germar Schröder, Florian Gröne, and Florian Muhss penned Battle for the Cloud: The 2014 Strategy & Global ICT 50 study a week ago, we turned and asked ourselves, "Where is VMWare?"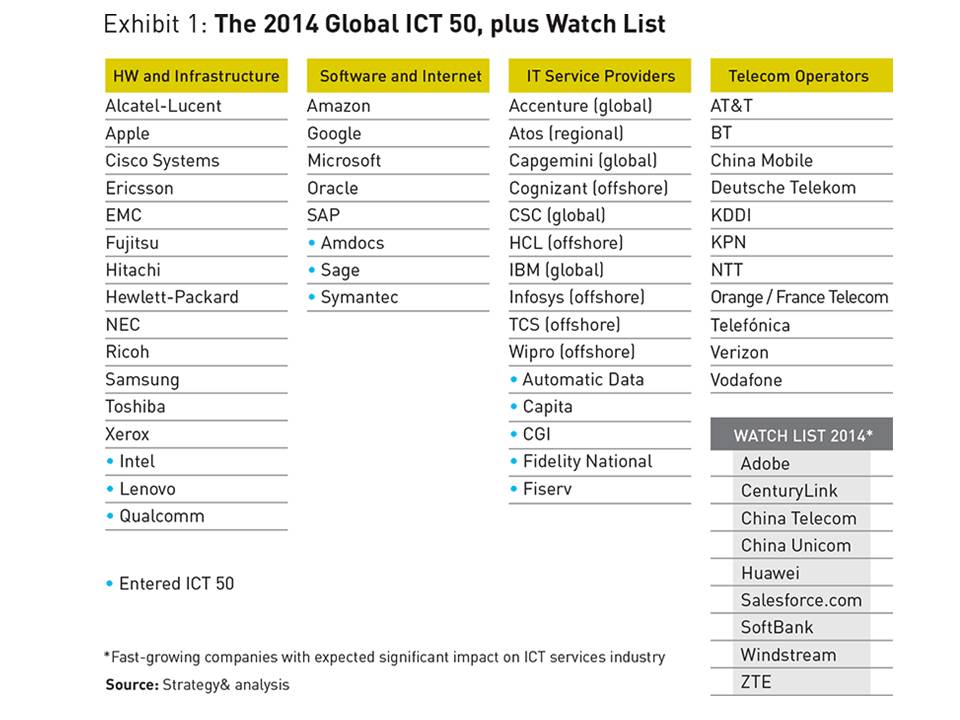 A $4.6 billion company (2012) with sales up 128% and net income up 278% since 2009- much of which is attributed to aggressive acquisition activity, VMWare was consistently named as a key player in the DaaS (Desktop as a Service) space in a study recently completed by Geo Strategy Partners. While now approximately half of its revenue is derived from service offerings (consulting, technical support, training, and certification services) the company is known for software that creates and manages virtual machines: the integration and management of server, storage, and networking functions to deliver a lower cost of ownership to clients. Beyond software-defined data centers, VMWare's 2013 acquisition of Desktone (cloud-delivered virtual desktops) pairs nicely with the company's Horizon View offering to push desktop to anyone anywhere. This year, VMWare acquired AirWatch- hard to miss since the company has its name atop a big office building right in our backyard. Delta and IHG (also in our backyard) jumped aboard as AirWatch customers.
VMWare has the wind of EMC at its back, the cloud in its sights, and the world at its feet. It should be on everyone's watch list.
Nancy Musselwhite is a Senior Consultant at Geo Strategy Partners, a  B2B/Industrial focused market research and strategy consulting firm.